President Recep Tayyip Erdoğan attended the ceremony, held at Anıtkabir on the 78th anniversary of the passing of Mustafa Kemal Atatürk, the great leader and founder of the Republic of Turkey.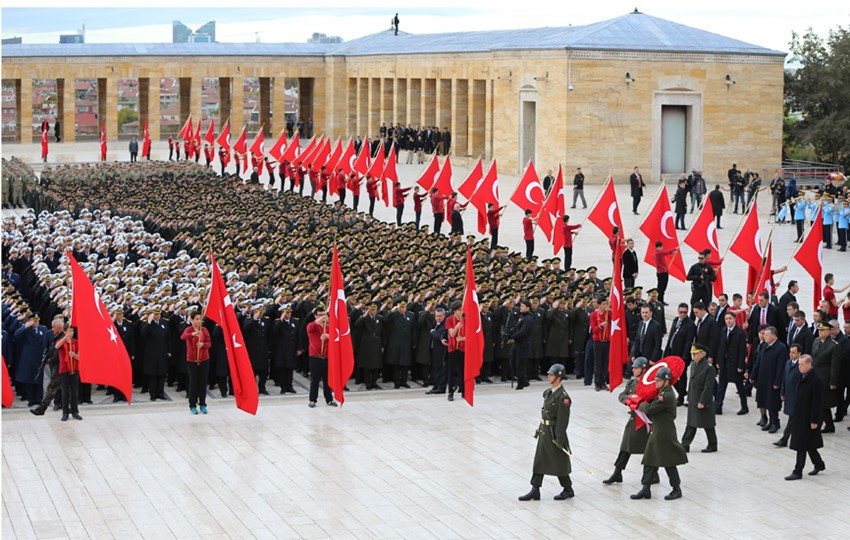 The ceremony at Anıtkabir (Atatürk's Mausoleum) began as high-ranking state officials walked on the Lion Road. President Erdoğan and other high-ranking officials laid wreaths at Atatürk's mausoleum and observed a moment of silence at 09:05 a.m. at Anıtkabir. After the national anthem was sung, President Erdoğan wrote the following in the Anıtkabir Special Book at Misak-ı Millî Tower:
"August Atatürk, the Victorious Commander-in-Chief of our War of Independence and the Founder of our Republic,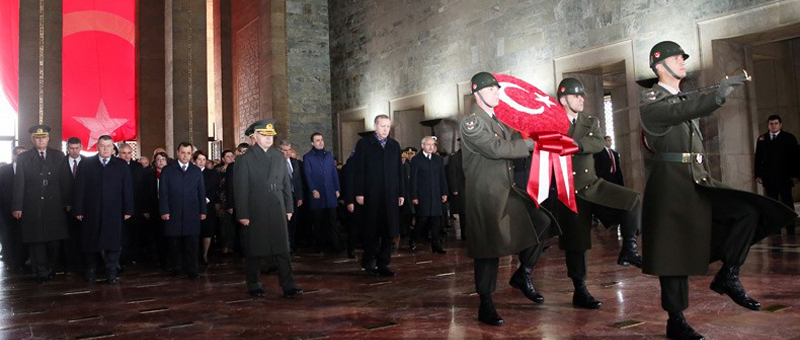 On the 78th anniversary of your passing, we commemorate you with reverence. We deem it our duty to defend the Republic, which you entrusted to us by calling it 'my greatest masterpiece,' and are walking determinedly on the road to becoming a stronger, more respectable and more prosperous country in every field.
We will never allow terrorist organizations, treason gangs and those who use them as a tool, to disrupt our peace, stability and millennium-old brotherhood and to deter our country from its goals. Rest in peace!"
Source: www.tccb.gov.tr